"10-11 DAYS OF HOCKEY, 39 GUYS, SELFLESS ACT TO RAISE MONEY FOR PEDIATRIC CANCER RESEARCH—COME AND SUPPORT THEM! OR YOU CAN ALSO MAKE A DONATION ONLINE www.worldslongestgame.com."
A friend of my family is playing in this for the third time. Fingers crossed the weather holds out for them! Its supposed to get COLD (-20/-30) for the start of the game and Saturday.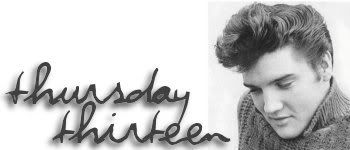 Thirteen Pictures & Facts from the last Worlds Longest Game

I tried for 13 pictures, but blogger is being a p.i.t.a and won't let me upload more

so…

6. The last game they played 240 straight hours of hockey, equivalent of an NHL season

7. Since they played for the Guinness World Record Book, once on the property they were not allowed to leave for any reason

8. Only one guy dropped out due to injury

9 – 13 coming soon

Links to other Thursday Thirteens!

(leave your link in comments, I'll add you here!)
Get the Thursday Thirteen code here!
The purpose of the meme is to get to know everyone who participates a little bit better every Thursday. Visiting fellow Thirteeners is encouraged! If you participate, leave the link to your Thirteen in others comments. It's easy, and fun! Be sure to update your Thirteen with links that are left for you, as well! I will link to everyone who participates and leaves a link to their 13 things. Trackbacks, pings, comment links accepted!
View More Thursday Thirteen Participants