Please welcome author Lyndi Lamont to the blog today. So glad to have her here.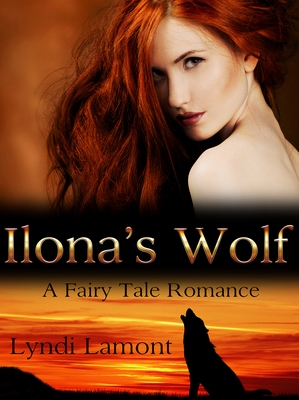 A big thank you to Lisa Chalmers, for having me at her blog.
October is Halloween month, which means all things paranormal, horror and dark fantasy. I've always loved romance with paranormal and fantasy elements, but I was slow to write one. First I ventured from historical romance to futuristic romance. World building can be a challenge, but it can also be a lot of fun. When I took an online class in Creating Fantasy Worlds and one of the assignments was to create a fantasy world. Fortunately, we had specific questions to answer about what type of world and society: social roles, societal rules, penalties for breaking them, the role of magic in the society, etc.
From this beginning, I created a kingdom called Velosia in which magic is openly practiced, the old Roman gods and goddesses are still worshipped, and werewolves fight to conceal their existence. My twist on the magic was that magical powers come from doing good for others, including the sharing of physical pleasures, like lovemaking. Since that didn't fit with Christian Medieval society, I decided that in Velosia, sexually permissive Roman-style paganism survived the Dark Ages. The main superstition in this society is fear of shapeshifters.
The concept led to a steamy novella called Ilona's Wolf: A Fairy Tale, in which a werewolf rescues a princess, in a twist on the Little Red Riding Hood fairy tale.
This is how the world is introduced in the story:
Once upon a time, in the Kingdom of Velosia, magic was more precious than gold. The few who possessed it were highly prized, for not everyone could learn to wield the magic, only those who were sorcerers born.
Unscrupulous men tried to control the sorcerers, to use the magic for their own purposes. For power, wealth and control. But the magicians paid a terrible price. For in this world, magic was designed to do good. Use of magic for selfish or evil reasons drained them of their power. And so the villains of the kingdom continually sought new sources of the precious magic.
Now an evil sorcerer schemed to gain control of the kingdom. What he could not bewitch, he tried to destroy. One courageous knight stood in the way, until he was cursed and banished.
Our story begins with a young woman in a crimson cloak walking through the forest, followed by a woodsman and a wolf. A familiar tale, you might say. Ah, but she is no common girl, and this is no ordinary wolf.
My muse didn't lead me in the expected route where the werewolves cycles are tied to the phases of the moon and he's a victim of his biology. In Velosia, werewolves are born with the ability to shapeshift at will. Except for my hero Rolf, who starts the story trapped in wolf form, after being cursed by the evil Bruno of Grimmdorn, the King's sorcerer who has plans to take over the kingdom. The only thing that can break Rolf's curse is the blood of a royal.
What is your favorite kind of fantastical creature? I'm torn between werewolves and dragon shifters.
Lyndi Lamont
Ilona's Wolf: A Fairy Tale Romance by Lyndi Lamont
Imagine a world filled with magic, a tormented knight, a damsel in distress, an evil sorcerer…
While picking herbs in the woods, Princess Ilona is rescued from a woodsman by a wolf. When the creature licks her wounds, it is suddenly transformed into a man. A very handsome, very naked man who makes passionate love to her in a glade. She has dreamed of a handsome knight to aid her cause, but a werewolf?
Cursed by an evil wizard, Rolf was trapped in wolf form until he tasted the blood of a royal. Now he must escort the princess on a hazardous journey back to the castle to stop an ill-fated wedding and face the evil wizard who placed the evil curse on Rolf.
Passion flares between them, but both know there is no future for a princess and a werewolf. Or is there? In a world where magic and passion combine, anything may be possible.
(Previously published by Amber Quill Press)
Now available at the Amazon Kindle store: http://amzn.com/B00FQWC14U and Barnes & Noble for Nook http://www.barnesandnoble.com/w/ilonas-wolf-lyndi-lamont/1117134820.
Author's bio:
Lyndi Lamont is the racy alter ego of romance author Linda McLaughlin. Writing sexy stories gives her a license to be naughty, at least between the pages of her books! She has written several full-length novels plus numerous short stories and novellas, ranging from historical to futuristic. She believes that love is unending and universal, and enjoys transporting her readers into a different world where her characters learn that, in the journey of life, love is the sweetest reward.
You can find her online at http://www.lyndilamont.com
Lyndi's Love Notes blog: http://www.lyndilamont.com/blog
Facebook: http://www.facebook.com/LyndiLamont
Twitter: https://twitter.com/LyndiLamont