Welcome to my blog post for The Great Equinox Fall Release Hop!
 A big thank you to Victoria Danann and her newest addition Gathering Storm for our huge grand prize:
LISTOPIA One More Chapter's Top Books of September
The Order of the Black Swan, Book 5.
Release date September 19th, 90k words
GENRE: fantasy romance, scifi romance, paranormal romance
"…a complete rollercoaster ride."- Hooked on Books
"…sexy, very exciting, a really fun read." -Vampire Romance Books.com
"…like a many layered dessert." – A Tale of Two Books.
"…a must read." – Fangs Wands & Fairy Dust
READING THIS SERIAL SAGA IN ORDER HIGHLY RECOMMENDED. Try before you buy. Book 1, My Familiar Stranger, is permafree everywhere.
Legendary Black Swan knight, Sir Engel Storm, is REALLY not himself. B Team reunites to try and preserve his reputation. Jefferson Unit is left defended by a skeleton crew of scoundrels when Ralengclan launch an assassination attempt on Elora Laiken. This book explores two age old questions. Do you believe in destiny? Do you think any part of it is predetermined by fate?
and a big thank you to the co-sponsors:
Blood Brothers by Susan Arden
Love's a Witch by Hope Welsh
Underneath It All by Cassandra Carr
From Chemo…with Love by Teresa Jones
Lust Emergency: Uniform Encounters 3 by Morticia Knight
Halo's Wish by Sharon Kleve
Wunder, Book 2: Reunion
Fractured Legacy by Skye Callahan
Pink Girl by Kate Baum
Speakeasy Dead by Vicky Loebel
Burlesque! Le Cirque d'Amour by Michelle Fox
Vampire's Fortune, Fortune Teller's Curse by Kara Ashley Dey
Leap of Faith by Michelle Cary
The Heart of a Hunter by Natalie-Nicole Bates
The Sheikh's Crowning by Gemma Juliana
A Knight of Passion by Tarah Scott
Wicked Secrets by Eliza Lloyd
Loco, Razer 8 and Ghost by P.T Macais
Alpha by Fierce Dolan
Tunneling For Revenge by Travis K. Sharpe
Fast Balls by Tara Lain
Bedroom Games by Charity Parkerson
Armed and Desired by DC Stone
Consume Me by Paige Matthews
Grand Prize:
PRIZES by RAFFLECOPTER:
(One) Grand Prize: Kindle Fire (U.S.only) plus $100 Amazon Gift Card plus e-copies of all sponsored releases
(Two) First Prizes: $100 Amazon Gift Card plus e-copies of all sponsored releases
(Three) Second Prizes: One e-book from every participating author.
I'm giving away 3 copies of my first release, IF TOMORROW NEVER COMES simply leave a comment below. Additional entries also available through the rafflecopter.
There's lots of great fall releases headed your way. I'm spotlighting my upcoming fall 2013 release, DARK INTENT with an anticipated release date of November 15.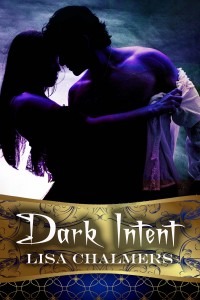 DARK INTENT
Vengeance demon Arabella Hayes never thought astral
projecting was dangerous, until it puts her at the scene
of a grisly attack in progress. When her silent scream
isn't so silent, she finds herself stalked by the frightening
entity with glowing red eyes, and an agenda she could
never imagine.
Half demon, demon hunter Ryder McKinnon hides out in
the open – all the better to keep those who hunt him at bay.
But when a beautiful vengeance demon asks for his help
against the mysterious shadow that's stalking
her Ryder finds himself on the trail of an old
familiar enemy filled with DARK INTENT.
Check out an excerpt from Chapter 1, fresh off the revisions.
Where am I?
The cool dampness permeated Arabella Hayes' clothing as she stood, confused, taking in the dark alley around her. The putrid reek of forgotten trash in a nearby dumpster wafted toward her, and she turned, trying to get away from the overpowering stench.
Who would summon her here?
No one, came the clear-cut answer in her mind.
Her astral projecting had taken a distinctly different turn. She'd concentrated on going to the next name on her list, but this didn't look like the home of Max Atwell—unless he'd suddenly taken a strange downturn in lifestyle from the penthouse and Armani suits her client had described in her tear-filled meeting two days before.
No matter. She'd just force her way home, using some of the visualization techniques her mentor had been working on with her, and try again. Covering her nose and mouth with her hand, she opened her mouth to take a deep breath and pictured her apartment in her mind, when the distinct sounds of a scuffle farther away in the darkness made their way towards her. An uneasy chill shuddered its way down her back, a ghostly finger urging her forward, demanding she give in to her curiosity.
Why wasn't there more light?
Hesitant, she stood there until a decidedly male howl pierced the air and she found herself venturing deeper into the pitch blackness. The walls on either side of her seemed to grow taller as she moved forward, her movements blissfully silent as the grunts and groans that accompanied the fight grew louder with every step.
Two silhouettes became just barely visible in the very back of the alley. She stopped next to a fire escape, its ladder hanging a few feet above the ground. She gripped the cold metal in her fingers, and she winced at the sounds of flesh striking flesh. She closed her eyes and when she opened them she was suddenly standing on the first rickety balcony of the fire escape, peering down into the blackness. The silhouettes took more solid form, enough that she could discern that the smaller man was taking the brunt of the assault. Her jaw dropped in a mix of awe and disbelief, the scream for help frozen in her throat as she watched the larger dark shadow shove the man back down, his grunts and groans fading into a strange, sickening gurgle.
A sliver of pale moonlight caught the glint of a blade as it was raised in the air. Suddenly, her body chose that moment to unlock, her scream piercing the air more sharply than the blade could flesh.
The shadow hesitated.
Arabella stepped back, hoping to sink into the shadows of the fire escape. Then she realized that was foolish. She was nothing more than an astral being at the moment, one who would be invisible to the naked eye.
One, however, who had just screamed, and seemingly—impossibly—been heard.
The shadow below her turned, and metallic red eyes locked on her own.
Arabella's hands clenched in fear, and for a moment, she swore she saw a hint of pointy, glistening teeth. That thing, that terrible, cloaked being, smirked up at her before turning around and delivering a final blow with his blade, seeming to revel in having an audience. She watched in horror as his victim heaved forward, dropping to his knees.
Zap.
Crackle.
The uncomfortable sizzle of static echoed loudly in her ears. Arabella fought the paralysis that came when her body started to awake before she fully arrived back inside its safe little cocoon.
Calm down, she thought, the frantic, panicky feeling seeping into her astral form. The same feeling would soon be mirrored and intensified by the human body currently sprawled out on the bright red sofa, covered by the old handmade quilt Arabella's grandmother had made.
Her astral form lay itself on top of her physical body, and she squeezed her eyes shut to prepare, to let herself sink back inside. The instant the connection was complete her eyes flew open, her gaze darting around the room, Arabella half-expecting to find that shadowy figure poised over her, a bloody blade in hand.
Satisfied that she was alone, she lay still for several long moments, breathing heavily. The unfamiliar iciness she'd experienced in the alley seemed to have followed her home, chilling her to the bone. She rested her hand on her chest, the frantic rhythm of her heart beneath her palm making her worry. She needed to calm down, relax, accept that she was safe. But she'd never had an experience like that before.
The metallic stench of blood still hung heavy in the air around her, as if it had someone how attached itself to her. She shuddered. She could still feel the power, heavy and dominant—almost sadistic—in those oppressive red eyes as the being had turned to look up at her.
Her stomach heaved, and she shoved the covers away before she took off running toward the bathroom, trying not to get sick before she made it to her destination. The entire scene replayed graphically in her mind as she emptied the contents of her stomach, her body shaking long after she was done.
Weakness washed over her and she sat on the corner of her claw-footed tub, unable to get to her feet, not trusting herself to remain vertical. She wished she'd thought to grab her phone, but she hadn't had time. For now she simply sat there, taking deep breaths, trying to get rid of the remnants of what she saw that kept clinging to her.
What if it was real?
The sickening question floated through her mind and she fought back another wave of nausea as the visions of the bloody scene returned. What had that thing been, anyway? Demon? Shape-shifter? She'd been too paralyzed with fear to reach out to identify its energy, and worse, afraid it she did, it would reach back.
What if it was real? What if he'd really seen her?
In astral form, she didn't appear much different than she did now, simply a little more translucent. She would still be easily recognizable. Oh Lord, she was going to be sick again, she realized, as her empty stomach heaved again at the thought.
She leaned forward, resting her head against her knees as she waited for the sensation to pass. When it finally did a few minutes later, she forced herself to her feet to make the short trek to the counter. She splashed her overheated skin with what seemed like a dozen handfuls of icy water before she started to finally cool off. She finally felt a little more among the living, but still weak, and her reflection in the antique mirror above the sink showed her complexion to be far paler than normal. The tremble in her hands was still noticeable, even as she filled the small plastic cup she kept beside the sink and tooka few sips of cold water to try and calm the nervous energy that wouldn't go away.
She leaned against the pale granite counter, trying to force herself to think logically and to remember what she'd learned from her astral training—minimal as it may have been. On the astral plane, she was an observer, really, and nothing more. She swallowed the last of the water, not even feeling its cooling effect on her throat as frightening flashes of those red eyes, that blade, and the sounds that poor man made in his last moments kept appearing in her mind's eye.
It scared her to the core.
The chills she'd had in that alley were still there, deep in her bones, and she felt like huddling on her bed under every blanket she owned, but at the moment, she wanted even more strongly to be somewhere else.
As much as she needed to feel secure in the safety of her own apartment, she needed to get out. After all, the chances of what she saw happening actually being true were nil, right?
Yet that iciness remained in her body. She'd never felt anything like it before.
She needed to be around people and hope for something to erase this uneasiness from her body. There was only one place she could think of to go, and one person she could trust enough to tell.