Welcome author Zrinka Jelic to the blog! So glad to have her stopping by the blog today. Be sure to check out her excerpt of LOVE REMAINS.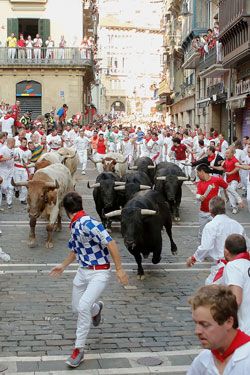 The worst thing that can happen to me is when I'm told "oh, just blog about anything you want" There are so many ideas I'd like to explore and my mind becomes a jumbled mess, I can't see the tree from a forest. So in my attempt to narrow down to one topic I can concentrate on, I end up drawing a total blank. For days I kept thinking "what am I going to blog about", I was stuck. And this never happened to me before. I think this was the first time I actually experienced a writer's block. So I googled it. I simply typed in "What to blog about" in Google search and ended up with 100s of thousand's related searches. After checking out a few on top, I still couldn't find anything that jumped at me and said "Here's something you can blog about!" Until I found this blog Fat Mum Slim
Even if you never ran out of ideas to blog about you owe it to yourself to visit this site and check out the list she compiled.
And the idea for blogging that inspired me was #18. An anti-bucket list: the things you hope to never do before you die.
Since I never made a bucket list, I guess it's only fitting to do anti-bucket list. So let's say some ten things I hope to never do before I kick the bucket.
1)      Experience a crash landing, some people find a thrill in jumping out of airplanes and free falling, but that's not me. I'm not afraid of heights or flying, but I do release a long breath once that plane is securely on the ground.
2)      Dress up in a medieval costume for a Renaissance festival.  Don't get me wrong, I love visiting medieval fairs but getting into one of those period costumes and acting out like I'm from that era, just doesn't appeal to me. And I see these people at different venues, so I'm thinking this is what they live for.
3)      The medieval fairs bring me to another topic I see at these kinds of events. I haven't seen them in the past, they just kind of became an attraction. And that's mud shows. Yeah, it's fun to watch but there's no way I'd willingly jump into a mud pit just so people cheer me. And some of these guys make living by doing this. Guess it pays.
4)      End up on a deserted island. Yes, it sounds attractive to escape the jungle and clutter of everyday, to take 10 books to deserted island and just chillax. But in reality, the story would be much different. After you survive a shipwreck there'd be no bringing your favorite books with you. Well, you know how the things would go…
5)      Do public speaking with something stuck between my teeth. That would be so embarrassing.
6)      Experience loud flatulence in public, the kind when the hub of voices dies down and everyone turns at you. If you're sitting you can always blame it on the rickety old chair. Or you can point at the person next to you, bwahaha…
7)      My dentures (not that I wear one, but who knows what the future brings) popping out in the middle of me speaking.
8)      Go running through the streets of Pamplona in front of the horde of bulls. Here are a few facts for you and you'll know why: Every year, between 200 and 300 people are injured during the run although most injuries are contusions due to falls and are not serious. Not all the injuries require taking the patients to the hospital: in 2013 50 people were taken by ambulance to Pamplona's hospital, with this number nearly doubling that of 2012. Goring is much less common but potentially life threatening. In 2013 for example, 6 participants were gored along the festival, in 2012 only 4 runners were injured by the horns of the bulls with exactly the same number of gored people in 2011, 9 in 2010 and 10 in 2009; with one of the latter killed. As most of the runners are male, only 5 women have been gored since 1974. Previously to that date running was vetted for women. Another major risk is runners falling and piling up at the entrance of the bullring, which acts as a funnel as it is much narrower than the previous street. In such cases injuries come both from asphyxia and contusions to those in the pile and from goring if the bulls crush into the pile. This kind of blocking of the entrance has occurred at least ten times in the history of the run, the last occurring in 2013 and the first dating back to 1878, whereas a runner died in one of such pilings in 1977 due to suffocation. After reading this, would you spend your vacation like this?
9)      Wear make-up that makes me look like a clown instead of beautiful. Free make-up lessons are available at every cosmetic counter, there's no need for a woman to walk around looking ridiculous.
10)   End up in an E.R. wearing my worst pair of underwear. My mom always said "no matter what, put on a pair of clean undies every day. You never know what the day may bring and, God forbid, you need some medical attention and the embarrassment would kill you faster than the reason you're in the E. R., wearing your worn out panties in front of a cute doctor."
And there you have it. I never compiled my bucket list, but now I have an anti-bucket one.
How about you? Do you have a bucket or anti-bucket list? Share some of the things you would like to do before you kick the bucket. Or maybe a thing or two you hope you never do.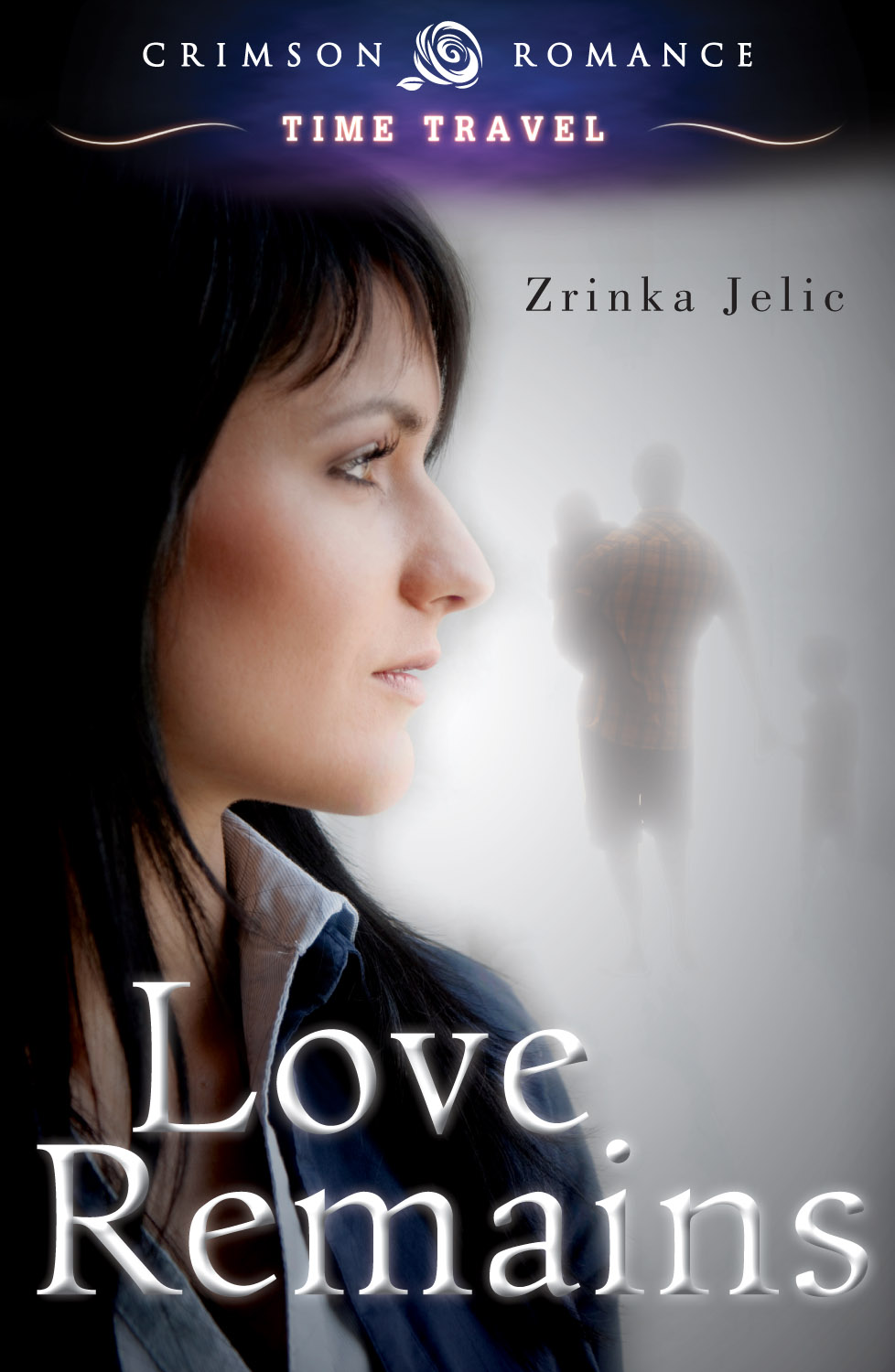 Publisher: Crimson Romance 
Olivia Owen, a busy, single, high-functioning, corporate executive officer, is not afraid to die a spinster for the sake of her career. But in an alternate reality world, bridged by the angel of her Down's syndrome sister, she meets Tom Medar, a dedicated, Croatian defense attorney who dreams of the right woman, but never has time to find her. Together they foil an adulterous murder plot while discovering there's room for love and family in their busy lives—but not before they are separated again.
When they awaken from their alternate world, will they be able to cross countries to find each other again?
I don't want to toot my own horn, see what others have to say about this book. And that's why I love it.
"In Love Remains, Ms. Jelic has once again written a highly imaginative paranormal romance with believable characters who are both flawed and compassionate and a plot that will keep you guessing until the end." — 
Debbie Christiana, author of Twin Flames and Solstice.
"Zrinka Jelic has achieved a high level of success with her time-travel story, Love Remains. Olivia had a difficult job, chopping employees' heads, and then to travel to another dimension where she had a husband and children was felling. However, as with any Jelic story, the romance is strong and I was happy to travel with Tom and Olivia. At the end of life isn't that what we seek—the warmth of love?" — jj Keller, Trade Agreement, LASR Best Book
EXCERPT
Keys in her hand, she took the two steps to the front door. She had left a few lights on,
but the smell of home cooking wafting in the air stood her hair on end. Who the hell was
in her house? Heart drumming, she gripped her cell just in case she needed to make a fast
call for the police, then she crept through the foyer toward the kitchen. The candlelit table
set for two in the dining room indicated whoever was here expected a romantic evening.
His back to her, a man stirred a pot on the stove. His tight butt swayed to an Elvis
classic coming from the stereo. Had she made a date prior to her trip but forgot to cancel
it? Impossible, she wouldn't pass up on such a handsome man. Despite her dry mouth,
Olivia swallowed. Whatever food the hunk was preparing on the stove smelled delicious.
The frills on his apron swirled around him as he turned to her with a smile that would
have melted ice caps. Light from the ceiling reflected on his wavy brown hair. "Hi,
honey. I was beginning to worry."
He stepped to her, leaned down and pecked her cheek with an odd familiarity. "Your
trip must've been exhausting. I'm sorry the flight was overbooked, but at least the airline
found you a seat in coach."
She wiped her cheek where his kiss still simmered on her skin. Rubbing his palms
together, he turned to the stove. "Hope you're hungry. I made your favorite, ravioli á la
moi. I just have to pop garlic bread in, but that won't take too long. So go get
comfortable."
Frozen, she stared. His eyebrows furrowed. "I should have picked you up from the
airport. Next time, I won't let you talk me out of it."
Her legs refused to co-operate. She couldn't get them to move, but she managed a
sharp breath. "Who are you?"
Pick up a copy for your
Kindle
iPad