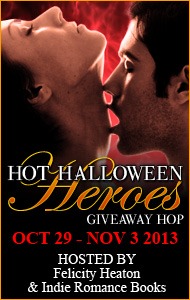 Welcome to my blog post for the HOT HALLOWEEN HEROES GIVEAWAY HOP. I'm giving away three copies of my debut paranormal romance IF TOMORROW NEVER COMES. 
What makes a hot Halloween hero? Alpha and of the paranormal variety spring immediately to mind. Add in a touch of danger, sexiness and a bit of a bad boy persona.
Here's a list of some of my favorite Halloween heroes. Did I miss any good ones?
Angel:
Spike:
Cole from Charmed:
Leo from Charmed:

Sam & Dean from Supernatural:

Powered by Linky Tools
Click here to enter your link and view this Linky Tools list…