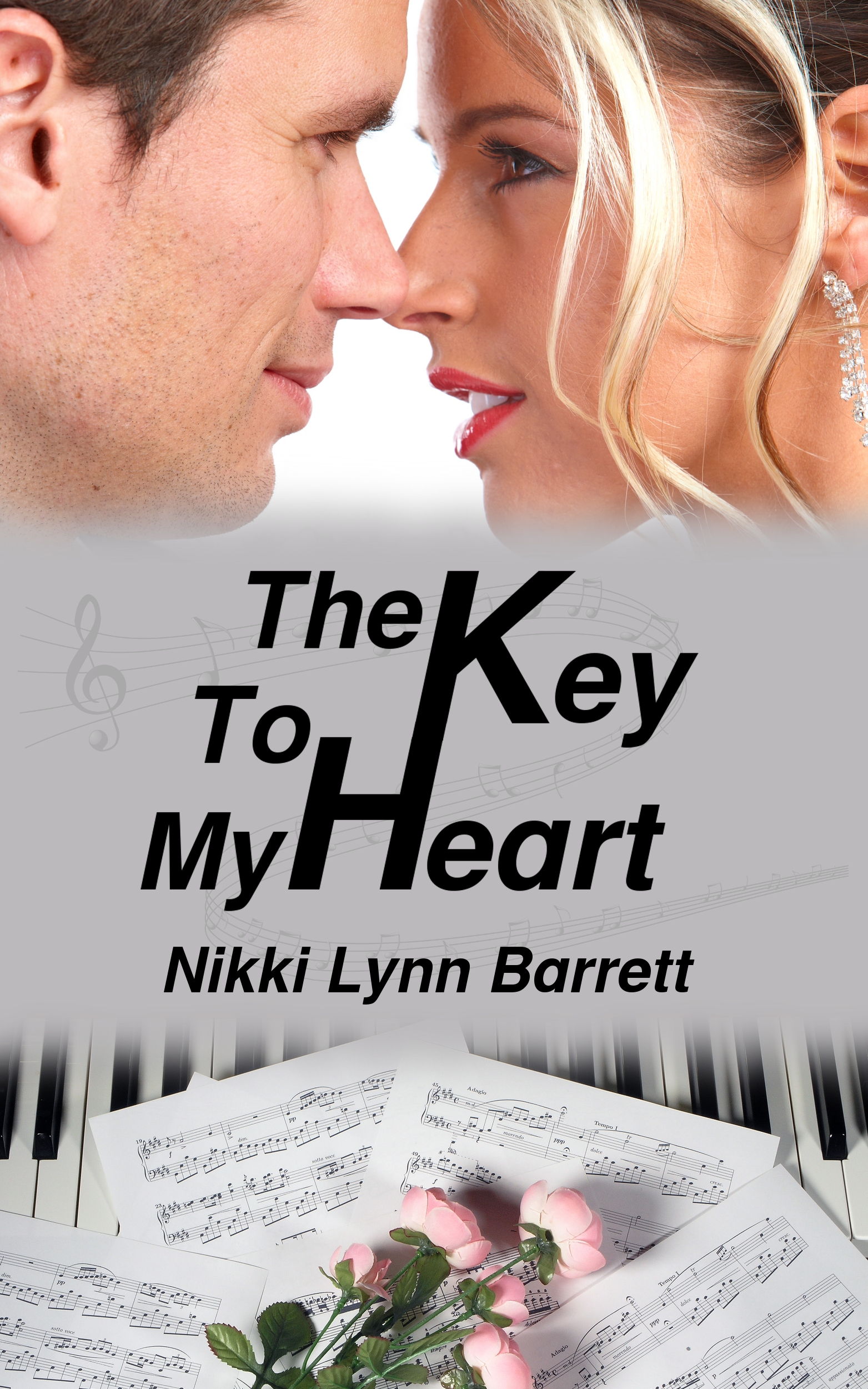 The Key To My Heart (Love and Music in Texas #3)
Release day: July 14, 2014
Blurb:
One dream fails, a passion burnt out…
With no set plan and a desire to find a passion, Blaine Grant hightailed it out of Harmony's Echo a year out of high school to find herself. Finding a passion didn't come as easily to her as it did for others she knew. Now, Blaine has come home for good with mistakes she'd like to forget, but the past doesn't want to forget her. Everyone thought she'd been selfish to not come back when she was needed the most, but Blaine never let anyone know the emotional hell she went through.
Another dream is just beginning to see the light…
Randy Hughes has always been the shy guy until he discovered his love of music. It wasn't until joining the band that he grew out of his shyness. The oldest sibling and the only boy, he's pressured by family expectations to set a good example. He's the one who takes everyone in when they need it, and he's the one whose own dreams are ignored. Now that big things are happening for the Baby Stetson band, Randy has to decide how to handle his family when his dreams are on the line…
A friendship is changing.
One spur of the moment, impulsive move leads Randy and Blaine into a dire situation that may bring them together, or pull them apart, just when he's finally able to gather the courage to tell Blaine how he's felt about her all these years…
Revisit the characters you've come to know in small town Harmony's Echo, as more changes settle upon them.
Add to Goodreads: https://www.goodreads.com/book/show/18483993-the-key-to-my-heart
Excerpt:
They still set the Ferris wheel in the perfect position. From the top you could see the whole town of Harmony's Echo.
As soon as they were secure, their hands connected once again. Neither said a word, just exchanged a smile. For a split second, Blaine wondered what was up with her. She felt like … Hell, she felt like a teenager. Young, carefree, finding that one guy to make her heart flutter. The one guy she never, ever expected to feel that way about. Changes were in the air, and now those changes included new feelings for Randy.
Slowly, they were lifted in the air, coming to a jerky stop here and there to let other passengers on.
"I've always loved the view up here," Blaine mused softly as they went higher. "I used to be afraid of how high we were. Every little squeak made me think we were going to fall. But then I looked over, saw the whole town and I forgot everything else."
"Blaine Grant, actually afraid?" Randy teased. "I always thought you were a bit fearless."
She faced him. "Me, fearless? You're kidding, right?"
He shook his head. "Nope. I really did."
"You're crazier than I thought," she blurted. Fearless. Ha. Funny. One of the biggest fears she had was never finding her place in the world. Silly, maybe. Stupid, possibly. It was one she'd never really expressed to anyone, which was why she pushed to hard to find something she was good at and could turn into a passion. Surrounded by family and friends who knew what they wanted early, like Jameson and Avery with their music, Blaine felt a little left out.
"What would a beautiful, headstrong, confident woman like you have to fear?" Randy squeezed her hand. Was it her imagination, or did he scoot even closer to her?
She licked her lips, all too aware of how her body reacted to him.
Her mouth worked against her brain, and once again, she blurted out another truth she never wanted to admit to anyone. "Not finding where I belong."
The words hung in the air. Randy blinked, but for what felt like an eternity didn't say anything. The wheel moved again, taking them higher. Breaking the tension, she stared down, wondering how many more cars were left to fill with riders before this thing went into full swing. The people walking below were so tiny, they reminded her of ants scurrying around in an ant farm.
"Where do you want to belong?" Randy finally asked.
"What's with the philosophical responses?" Blaine shot back, totally caught off-guard by what he'd asked. What got her the most was how she didn't know the answer.
Randy shrugged. Thankfully he didn't seem offended. "I'm the oldest of a bunch of sisters. I tend to ask a lot of those kinds of questions."
"And they still go to you for advice?" She cracked a smile.
"Maybe I trap them. Kind of like how you're all the way up here with me and no way out, and now you have that question in your mind." Randy reached across and brushed her hair away from her face.
"When did you become so evil?" Her voice came out hoarse. Blood rushed to her ears. All she could think about were his lips. So sexy. So … Oh God, what was happening to her? Was she starting to fall for Randy Hughes?
"Apparently the same time you've not been fearless. We're seeing sides of the other we haven't before."
Wasn't that the truth?
"We're totally missing the view." But she never took her eyes off Randy's face.
"We could always ride again."
Yeah. They could. And right now, she could lean over and…
Holy hell. Randy beat her to it. His lips crashed over hers. Blaine's sigh caught in her throat as she closed her eyes, wrapped her arms around Randy's neck and kissed him back.
The Key To My Heart is a standalone novel set in the series, but you'll learn about the other characters featured in this story as well.  Baby Stetson is book one, featuring Avery and Lucas, and book 2 is The Melody In My Head, which is Jameson and Melody's story.
Baby Stetson is currently part of the Passionate Kisses boxed set with nine other authors and available for 99 cents. The Melody In My Head is currently $1.99
You can find out more about my books here: http://www.amazon.com/Nikki-Lynn-Barrett/e/B00A9UDX0K/ref=ntt_athr_dp_pel_pop_1
or here: http://www.barnesandnoble.com/s/Nikki-Lynn-Barrett?store=nookstore&keyword=Nikki+Lynn+Barrett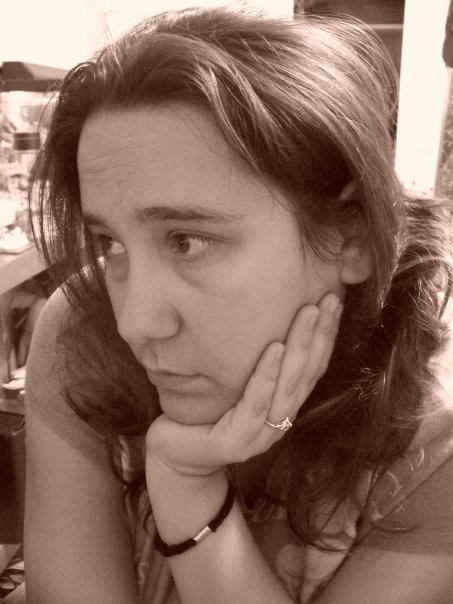 About the Author and Social Media Links
I'm an avid lover of books. I've been writing as far back as I can remember, completing my first "book" by fifth grade in one of those one subject spiral notebooks. I have a passion for music, photography, jewelry and all things creative. I live in Arizona with my husband and son, but dream of being somewhere much colder and stormier. For now, I'll have to live that life through my characters and stick it out with the summer heat.
Places to find me on the web:
www.nikkilynnbarrett.com
FaceBook
https://www.facebook.com/NikkiLynnBarrettauthor?ref_type=bookmark
Facebook Chat group: Nikki's Book Nook:
https://www.facebook.com/groups/NikkisBookNook/
Nikki's Book Stormers: My Street team.
https://www.facebook.com/groups/NikkisBookStormers/
Twitter: @Stormgoddess925
Goodreads: https://www.goodreads.com/author/show/6583655.Nikki_Lynn_Barrett
Email: nikkilynnbarrett@yahoo.com
I love to hear from readers!