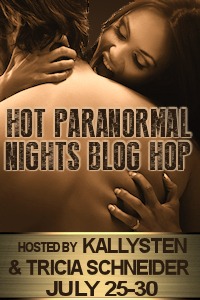 Hi all, welcome to the blog 🙂 Happy to be a part of the HOT PARANORMAL NIGHTS BLOG HOP. I'm giving away three ebook copies of my paranormal romance  IF TOMORROW NEVER COMES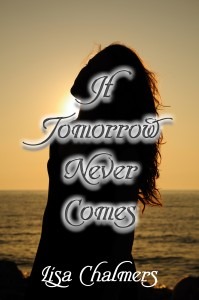 I love the paranormal, always have. There's something so intriguing, so inspiring about the paranormal that draws my muse like crazy. Maybe it's the freedom, the thought that anything really is possible in the paranormal world. It's literally if you can think it, dream it, it could happen. There really aren't a lot of rules. From my early addiction to Buffy the movie (I spent years trying to track it down on VHS lol) then the TV series Buffy & Angel and Charmed to Celebrity Ghost Hunters, Rescue Mediums, and Most Haunted, I've spent a lot of hours absorbed in the different realms. And that doesn't even include all the hours spent reading 🙂
I even got so into the paranormal that I started taking parapsychology courses. 🙂 And even learning to think logically about the bumps and taps in the night, still doesn't quiet the muse from thinking what it could be making that unexpected noise.
My muse is pretty moody and won't stick to just one paranormal genre at a time. I've written ghosts, angels, demons, witches and already had some ideas lurking in the back of my mind about a shapeshifter, which really I never, ever thought I'd write about. It's even picky on whether its light, fun paranormal, dark and intense, or a more emotional read. One of the first paranormal ideas I ever wrote was IF TOMORROW NEVER COMES. I call it what happens if GHOST met IT'S A WONDERFUL LIFE (course I didn't think of that till years after the first draft was done). Check out the trailer here:
After that I went to the darker side of things for my upcoming release DARK INTENT, a tale about a beautiful vengeance demon who finds herself at the wrong place at the wrong time. And just this week, I finally got her best friend, another demon, to start telling me her story.
What about you, do you have a favorite realm when it comes to the paranormal or do you like pretty much anything and everything? Do you have a favorite show or book you always go back to? For me it's usually Buffy and Charmed. Bookwise, I love Colleen Gleason's Gardella Vampire Chronicles series and Kerrelyn Sparks.
Check out the other blogs on the Hot Paranormal Nights Blog Hop here