Please welcome my friend and author Nell Dixon to the blog today for the 5th day of Christmas to talk about her latest release, CHRISTMAS EVER AFTER.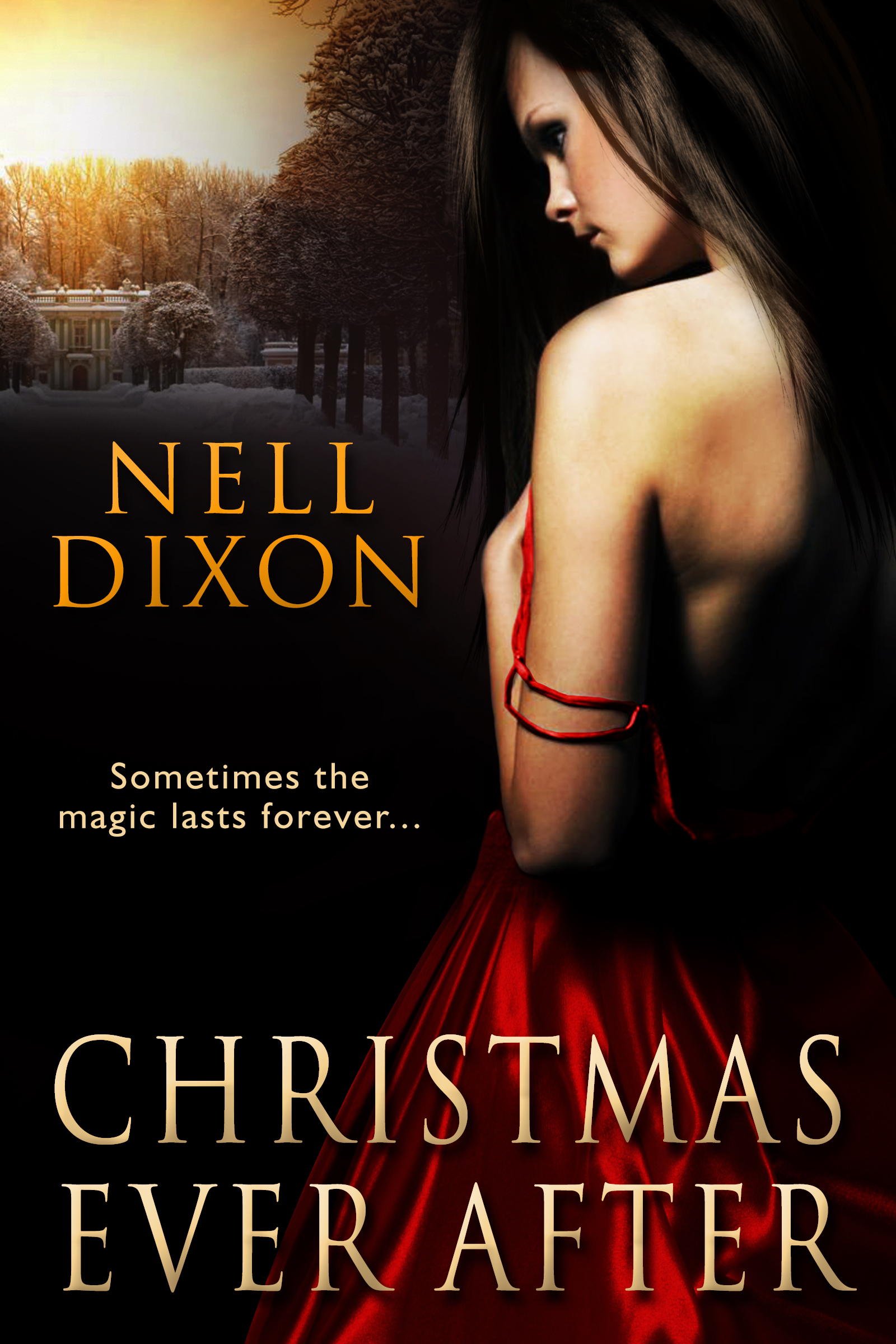 Christmas Ever After is the story of Lottie and Rafe, a modern day Beauty and the Beast romance set in the wilds of Northumberland. Northumberland is located in the North of England. It's wild and beautiful, the perfect setting for two troubled souls looking to hide away from the world.
I wanted to write a story with an unconventional hero. I think I'd read a glut of stories featuring handsome perfect men and wondered if I could take someone who wasn't in that mould and have the heroine fall in love with him. I think Lottie did fall for rafe, I know I did and I'm hoping readers will too. Several people have already said he is their favourite hero from my stories so I hope I succeeded.
Here's the blurb: Lady Charlotte 'Lottie' Bellhavan is dubbed the runaway bride after calling off her wedding on the eve of her marriage just a week before Christmas. Her best friend, Sophie has the perfect hideout for the beleaguered society belle, her childhood home, Tything Manor.
Lottie won't be alone for Christmas at the isolated Northumbrian manor house, Sophie's older brother, Ranulf, the reclusive Earl of Craigmore will be there too.
Rafe is aware his unconventional looks and retiring nature won't win any beauty contests but with the magic of the Christmas season and some judicious matchmaking from the meddlesome Sophie it might just be Christmas Ever After for Lottie and Rafe…
And a small taster:
Once the door had safely closed behind him Lottie let out a long, shuddering breath. The next few weeks would be difficult. Rafe was even more taciturn than she remembered. Sometimes it was hard to believe he and Sophie were brother and sister.
Sophie had always been blonde and tiny with a natural warmth that drew people to her. Rafe, ten years older than his sister, was dark with craggy features and long, gangling limbs. He was as opposite to Sophie as it was possible to imagine, yet the ancestral portraits that lined the walls of Tything Manor proved his heredity.
The rumble of water through the ancient plumbing over head told her that Rafe was taking a shower. Buster, the dog, whimpered in his sleep and stretched his legs out further on the rug. Lottie sighed once more and wondered what she had got herself into this time.
Her mobile buzzed and chattered a little dance on the table surface. She wished she could turn the wretched thing off or throw it away but she needed to stay in contact with Sophie. Lottie risked a quick peep at the screen. Another text from Tom.
Her pulse speeded as she deleted it unread. Sophie had suggested blocking his number but Lottie knew that would let him know he was getting to her. He would only find a way around it anyway. It was better to simply delete and ignore.
© Nell Dixon 2013
For those who haven't met me before my name is Nell Dixon and I'm a UK author based in the Black Country, a small region which is more or less dab bang in the middle of the UK. I write for a number of publishers in the US and the UK and have been fortunate enough to twice win the UK's prestigious romance prize for category length fiction. You can find my website at http://www.nelldixon.com or talk to me on twitter @NellDixon or visit my facebook page http://www.facebook.com/nelldixonauthor