Please welcome author E Ayers to the blog today for a fun interview!
Thanks so much for inviting me to be on your blog. I love meeting new readers and introducing them to my books. A Skeleton at Her Door is a novella. It's perfect for the chilly autumn evening at home. Besides I love Halloween and the fall season – who doesn't? It's the colors, the weather, the wonderful freshly picked apples, roasted chestnuts, pumpkin pie, and funny jack o' lanterns. Halloween is the fun holiday for the child in all of us.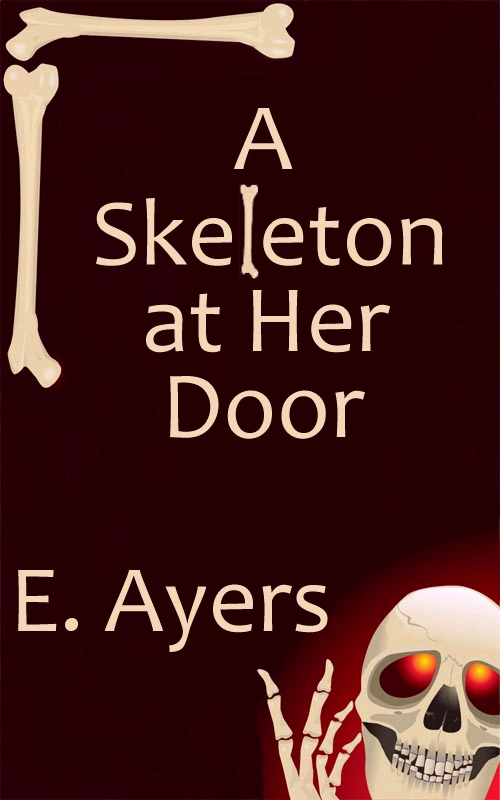 What inspired this story?
A real life event! I opened my door to a skeleton and dragged him into the house. Our neighborhood was getting ready for a big Halloween party and I thought he was part of our haunted woods. The opening scene of the book is darn close to what happened.
Do you have a favorite scene?
I didn't realize it until after it was published, but my favorite scene is actually when Tom (the father and hero of the story) and his young teen daughter (Emily) have a little chat. There's a part of me that is still floored that I wrote something that funny. Not a ha-ha funny, just very realistic banter between a single father and teen daughter.
How did it compare to writing your other books?
No two books are alike because the characters are all different and so are their circumstances. This story went together very quickly, maybe because almost anyone can relate to the characters and the circumstances. I'd call it adult because it was written for adults and not teens. It's far from erotic, but probably not what you want to read with a seven-year-old hanging over your shoulder. I'd call it sexy, in a nice way.
Which character is most like you or unlike you?
Well, I can easily relate to Angie (heroine) because she's about to date for the first time in years. She's divorced and I'm widowed. Neither one of us owns that LBD. And hair? Who hasn't styled their hair and jumped back in the shower because it was too awful?
But I have some of Tom's parenting traits. I just closed the door to the teens' rooms and about twice a year I'd force them to spit shine it. I had baskets and I'd toss their things into the basket as I cleaned up the house. Tom also had adopted the fact that once children reach a certain age, they are responsible for themselves. As parents, we can't police them 24/7. We set a standard and expect them to adhere to it. Plus there's an openness in the household, a freedom to speak no matter what the topic. I raised two girls, but they were as comfortable talking to me, as they were to their father.
What's one thing that's always on your desk?
My coffee cup! I'm a decaf junkie. And I don't drink the flavored stuff. Plain unleaded coffee.
What's next for you?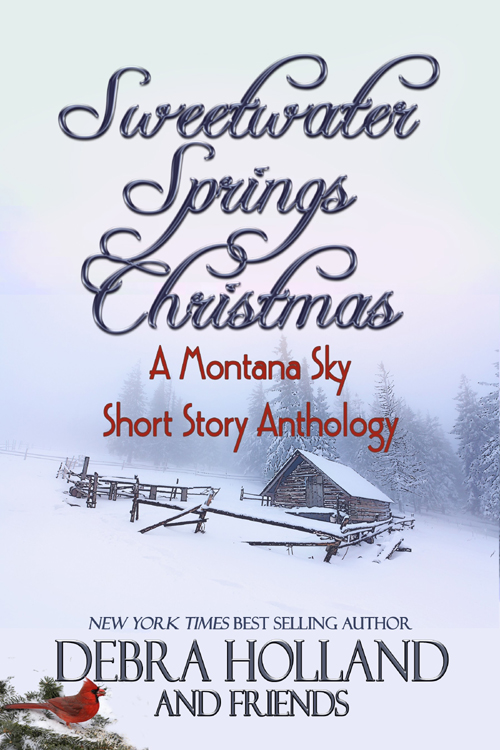 I'm very excited because I'm branching into a new sub-genre, historic westerns. When I wrote A Snowy Christmas in Wyoming, I mention a diary in the story of Clare Coleman who settled with her husband in Wyoming in the late 1840's. I've been asked for that diary. I started to write it. Then I was asked to write a story for Debra Holland's newest Christmas anthology, Sweetwater Springs Christmas, part of her Montana Sky series (available for pre-order on Amazon). The year was 1895 so I used a grandson of Clare Coleman's.
As I wrote A Christmas Far From Home for the anthology, I realized I had another story happening. The heroine in that story had a sister, Malene. A young Native American man who was widowed befriended Malene. As soon as I finished the story for the anthology, I started on Malene's story, which picks up a few weeks after Christmas. It's two people from different cultures, bound by friendship, and the undeniable spark between them as they both try to make new lives for themselves.
I have totally enjoyed writing these historical stories. The research has been a fascinating journey of not just dry facts, but the way these people lived, and what they endured. I've never been someone who could keep dates in my head. History, the way it is taught in school, is a series of dates. This is different.
I've tried hard to bring the realism that exists in my contemporary stories to these historical ones. This still un-titled western novel about Malene Reiner and Many Feathers should release about the middle of November and with luck, the Clare Coleman diary will follow around Christmastime.
A Skeleton at Her Door
available at most e-book stores
Amazon
Barnes and Noble
http://www.barnesandnoble.com/w/a-skeleton-at-her-door-e-ayers/1105870513?ean=2940011509230
***
Sweetwater Springs Christmas
Amazon (exclusive)
Contact Info
http://www.facebook.com/profile.php?id=1297251502 (Facebook)
https://twitter.com/ayersbooks  (Twitter)
http://www.ayersbooks.com (website)
***
Books by E. Ayers
Wanting (A River City Novel)
A New Beginning (A River City Novel)
A Challenge (A River City Novel)
Forever (A River City Novel)
A Son (A River City Novel)
A Child's Heart (A River City Novel)
Coming Out of Hiding (novel)
A Fine Line (a novella) *
Mariners Cove (a novella)
Ask Me Again (a novella)
A Skeleton at Her Door (a novella)
A Snowy Christmas in Wyoming (a novella) *
A Cowboy's Kiss in Wyoming (a novella) *
A Love Song in Wyoming (a novella) *
A Calling in Wyoming (anovella) *
Sweetwater Springs Christmas (anthology) *
* sweeter reads
***
E. Ayers is an Amazon best-selling author in Western Romance.
While still in her teens and when she least expected it, she found her prince charming and married him five weeks later. She uses that heart-warming passion as a basis for all her books, because she believes everyone needs someone to love.